My original
SKETCHES FROM ANDRE
now runs to 25 pages of 366 substantial posts with 78509 views. High time to start a new one.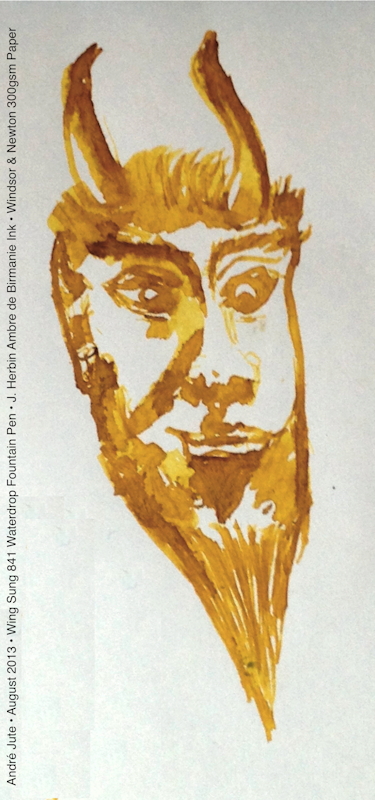 Life is a bad comedy by a celestial scriptwriter with horns
Illustration copyright © by Andre Jute. August 2013
Wing Sung 841 Waterdrop Fountain Pen, J Herbin Ambre de Birmanie Ink, Winsor & Newton 300g paper.